NEW AND BETTER
Commercial Solar Installation Company in Sydney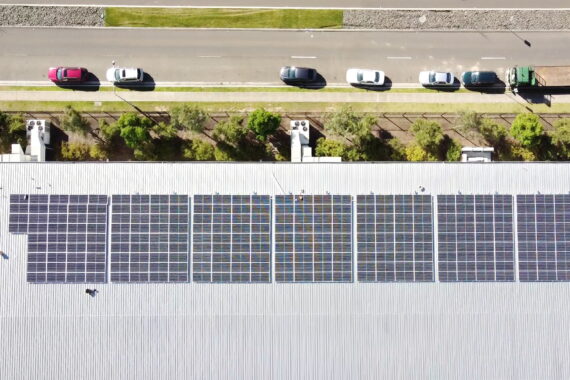 There is no business that cannot gain massive benefits from installing a commercial solar power system in Australia. Take it this way, if your bill is over $1000 per quarter and you have roof space available, your business can reap numerous advantages from installing a solar system. It not only reduces your electricity costs but also helps cut down your carbon footprint, taking a step forward toward making our planet greener and more sustainable. In most cases, the return on investment (ROI) is less than 4 years, which translates to a financial return of 25% or even more. We, as a commercial solar installation company, offer options for great financial packages for asset finance provided by third parties.
Our commercial solar installation process is designed to cater specifically to businesses. We understand the unique requirements of commercial-grade solar systems and have expertise in installing commercial solar panels. With our experience, we can ensure a seamless installation process for your business, maximizing the benefits of solar power.
If you are interested in exploring the potential of commercial solar for your business, we encourage you to book an appointment with our commercial consultant. They will guide you through the process, assess your business's needs, and provide customized solutions for installing commercial solar systems. Our commercial gallery showcases successful installations we have done for businesses like yours, demonstrating the benefits and possibilities of commercial solar power.
Investing in a commercial solar power system is not only financially rewarding but also contributes to a sustainable future. Make a smart choice for your business and the environment by embracing solar energy today.