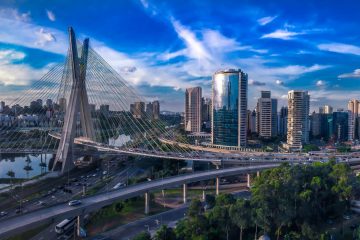 Australian Solar Centre Service Area
Australian Solar Centre Deals & Service Commitment
Complete Residential Solar Solutions
We're capable of giving customized solar solutions over all scales as per your budget, energy requirements and rooftop measurements. With committed 3, 5, and 9.9 kW residential solar systems available within your reach, we also guarantee to provide the most advanced and successful solar system for your home.
Certified Installation
Alongside our far-reaching background, all of our solar installers have been affirmed by the CEC. With this level of consistency, we can ensure the protected and powerful installation of solar panels for your home. We likewise offer an awesome guarantee on the majority of our workmanship, so you can be guaranteed that no stone has been left unturned with regard to your security, prosperity, and genuine feelings of serenity.
Zero Lock-in
Here at Australian Solar Centre, we're focused on making solar power more open to its residents. We comprehend the costs and complexities required of running a family, with our strict, no secure approach intended to make it less demanding for you at whatever point you choose us for a solar installation.
Amazing Performance Forever
Our Solar Energy system won't simply enable you to get a good deal on power charges and lessen your carbon impression; they'll likewise assist you with becoming more confident and diminish pressure identified with system inefficiencies and power blackouts. Here at Australian Solar Centre, we give a 10-25-year performance guarantee on the majority of our solar products.
Easy Finance Options
We offer various attractive finance options to help you with the buy of our solar systems. We take incredible pride in our client's benefit and do all that we can to make it as simple and reasonable as feasible for you to make the move to solar power.
We have the following financing/leasing companies with us:
Certegy
Brighte
Energy Lease
COMMERCIAL
Rising power expenses can unfavourably affect the development of your business. Quit squandering money on power and receive solar power now!!
Whether you have a small- or large-scale business foundation, you require a dependable power framework that backings your developing energy needs without expanding your power bills.
Access to a dependable and reasonable energy source is urgent for all organizations who need to monitor rising power costs. Without sustainable power source alternatives, power bills can genuinely influence the development prospects of your business.
Having previously served many businesses, we have the experience and aptitude expected to give compelling energy arrangements and quality solar products. Here at Australian Solar Centre, we can meet the requests of your business foundation, including long term guarantee support and streamed installation without any problem or disturbance to your running business.
OUR SALES AND SERVICE COMMITMENT
Heavy-Duty Commercial Solutions
Here at Australian Solar Centre, we're prepared to give, install, and send rock-solid heavy-duty systems extending from 30-100 kW for business foundations over all scales. Our customized solar systems are completely verified and prepared to install in a wide range of business structures
Certified Installers
We take incredible pride in the extensive experience, industry skill, and magnificent administration of our group. Affirmed by the CEC, our installers can give effective and reasonable installations without stress. To give you finish genuine feelings of serenity, we even offer a workmanship guarantee of up to 10 years on our solar system installations.
No Lock-in Contract
There is no lock-in contract. You have full freedom to decide and select.
CERTIFIED GUARANTEES AND WARRANTIES
Alongside our standard 10-year warranty, we additionally give a stretched-out performance guarantee of up to 25 years. Our trust solar system designs are intended to enhance immediate energy performance and meet with your business energy requirements.
FLEXIBLE FINANCE OPTIONS
When you purchase a solar system from the Australian Solar Centre, you don't need to stress over back. We offer various appealing financing alternatives for businesses so you can accelerate your progress to environmentally friendly power energy.